About Me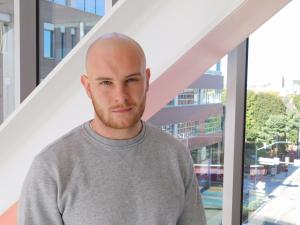 Hello, My name is Spencer and I have been a technology enthusiast for as long as I can remember. My interest in technology ranges anywhere from hardware (consumer and commercial), operations, development and information security.
Currently I work as the Principal Cloud Architect for a large healthcare organization. I have expertise in Cloud Security, Cloud Architecture (specifically Cloud Native Infrastructure) and Linux. Our team follows DevOps principles, trying to bring down barriers between business units. There is never a quiet day and there is always something to be automated with new things to learn. I have a bachelors degree in Information Sciences & Technology with a Minor in Security & Risk Analysis.
Connect with me on LinkedIn
Consulting
I am available for part-time consulting engagements and short-term projects. I offer these services through the AWS Marketplace via Amazon IQ or directly. Some of the services I'm capable of delivering include but are not limited to:
General cloud consulting and advisory services.
DevOps cultural allignment.
Infrastructure-as-Code creation.
Cloud security assessments and hardening.
Kubernetes and containerization.
CI/CD pipeline creation.
Cloud migration readiness planning.
Certifications
Red Hat Certified System Administrator (expired)
ITIL Foundations Certificate in IT Service Management
NSTISSI-4011 Information Systems Security (INFOSEC) Professionals
Volunteer Experience
Instructor for the Air Force Association's Cyber Patriot program.